A spin-off of Mach Go Go Go (aka: Speed Racer). The titular Mach Girl is, according to Anime News Network, "a girl named Lip who wanders the land to compete in high-stakes races with her Mach Pink three-wheeler."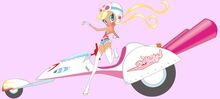 Information:
Type: TV
Episodes: 26
Status: Finished Airing
Aired: Sep 13, 2008 to Sep 14, 2009
Premiered: Fall 2008
Studios: Tatsunoko Production
Genres: Cars, Comedy
Duration: 3 min. per ep.
Rating: G - All Ages
MERCHANDISE: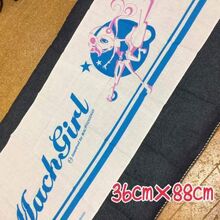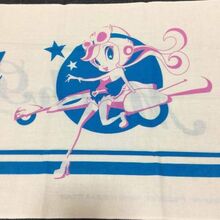 Ad blocker interference detected!
Wikia is a free-to-use site that makes money from advertising. We have a modified experience for viewers using ad blockers

Wikia is not accessible if you've made further modifications. Remove the custom ad blocker rule(s) and the page will load as expected.