Nitro Venderhoss is a character from the 2008 movie Speed Racer (he is also in the video game). Nitro's method of speaking seems to be a parody of actor Arnold Schwarzenegger. Nitro's vehicle, the Skullmelter, favors acceleration over everything. He is seen in the movie in the Grand Prix event clashing with 4 other cars including Speed Racer. His ally is Jack "Cannonball" Taylor and his rival is Denise Mobile.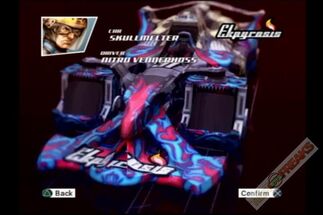 Ad blocker interference detected!
Wikia is a free-to-use site that makes money from advertising. We have a modified experience for viewers using ad blockers

Wikia is not accessible if you've made further modifications. Remove the custom ad blocker rule(s) and the page will load as expected.