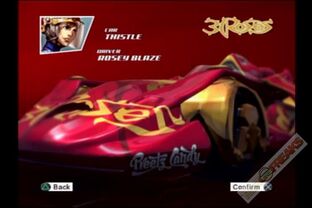 Rosey Blaze is a nice-voice character from the 2008 movie
Speed Racer
. In the video game, her ally is
Kellie "Gearbox" Kalinkov
and her rival is
Gothorm Danneskjøld
. Her car is called the 'Thistle' and it is sponsored by Three Roses. In the movie, her car is seen during the Fuji Helexicon race, although there is a different driver sitting in.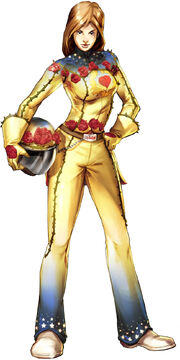 Ad blocker interference detected!
Wikia is a free-to-use site that makes money from advertising. We have a modified experience for viewers using ad blockers

Wikia is not accessible if you've made further modifications. Remove the custom ad blocker rule(s) and the page will load as expected.