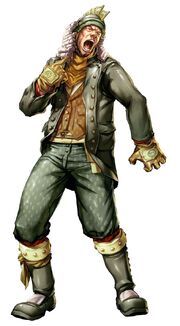 Scooter Dickey appears in the PlayStation 2 version of Speed Racer The Videogame. He drives for the team Yen Che. He is rarely shown in the movie, not anywhere else on television. Scooter Dickey's ally is Kakkoi Teppodama and his rival is Sam Storm. This native-like person is usually a good one in the strength and his voice is deep.
Gallery
Ad blocker interference detected!
Wikia is a free-to-use site that makes money from advertising. We have a modified experience for viewers using ad blockers

Wikia is not accessible if you've made further modifications. Remove the custom ad blocker rule(s) and the page will load as expected.