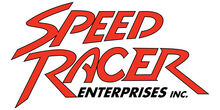 Speed Racer Enterprises was an American company devoted to the management of the Speed Racer property. The business was founded in 1991 when Harmony Gold employee John Rocknowski acquired the license for the original series from Tatsunoko Productions.[1] It ceased operations in 2013 when the company settled an ownership lawsuit with Tatsunoko.[2]
Through Speed Racer Enterprise's 14 year run, the franchise saw an explosion of merchandise, the production of new Speed Racer material, and increased general awareness.
Productions
Comics
Television
Movies
References
External Links
Ad blocker interference detected!
Wikia is a free-to-use site that makes money from advertising. We have a modified experience for viewers using ad blockers

Wikia is not accessible if you've made further modifications. Remove the custom ad blocker rule(s) and the page will load as expected.