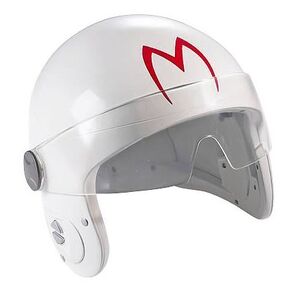 Mattel created a toy helmet based on the 2008 Speed Racer movie. The helmet features lights, phrases from the movie, and realistic racer sounds. The sounds can be triggered by moving while wearing the helmet (leaning forward or backwards for example), or by pushing buttons on the side. The helmet is intended to be used for roleplaying.
Ad blocker interference detected!
Wikia is a free-to-use site that makes money from advertising. We have a modified experience for viewers using ad blockers

Wikia is not accessible if you've made further modifications. Remove the custom ad blocker rule(s) and the page will load as expected.